Connect your PDU and charge mobile machines

Whether you need connectors to make your own sub-assembly or are looking for an integrator partner, Amphenol and Anderson Power brand products are essential. As an integrator partner of these brands, efa will be able to guide you in the selection of the references best suited to your needs or offer you support from A to Z on your projects.
By supplying power components to the largest manufacturers of mobile machinery, efa can then support medium-sized manufacturers and mechanical or electrical design offices at the best price. Beyond simple logistical support, support in the configuration of your products and the selection of references adapted to your needs are the keys to the success of your projects.
Anderson Power connectors
Anderson Power's line of power connectors, including the SB, SBE and SBS series, offers reliable and efficient solutions to meet all your electrical connection needs. These connectors are widely used in many industrial or mobile sectors such as GSE or agriculture and are recognized for their exceptional quality and performance.
The SB series is available in different variants, including the SB120, SB175 and SB350 models depending on the current/voltage values required for the application. SB connectors have been renowned for their ability to provide a secure and durable connection in applications requiring high current levels for over 20 years. Whether you need to power heavy equipment or connect batteries, SB connectors are designed to meet these requirements.
The SBE series is an extension of the SB range, offering spring contact connectors with an integrated ejection function. These connectors allow for quick and easy plugging and unplugging, making them ideal for applications that require frequent handling. They are often used in environments where convenience and speed of connection are essential.
Finally, the SBS series is designed specifically for applications requiring a waterproof and weatherproof connection. These connectors feature a robust sealing system that makes them suitable for harsh outdoor environments. Whether in renewable energy, automotive, or other areas exposed to harsh environmental conditions, SBS connectors ensure a safe and reliable connection.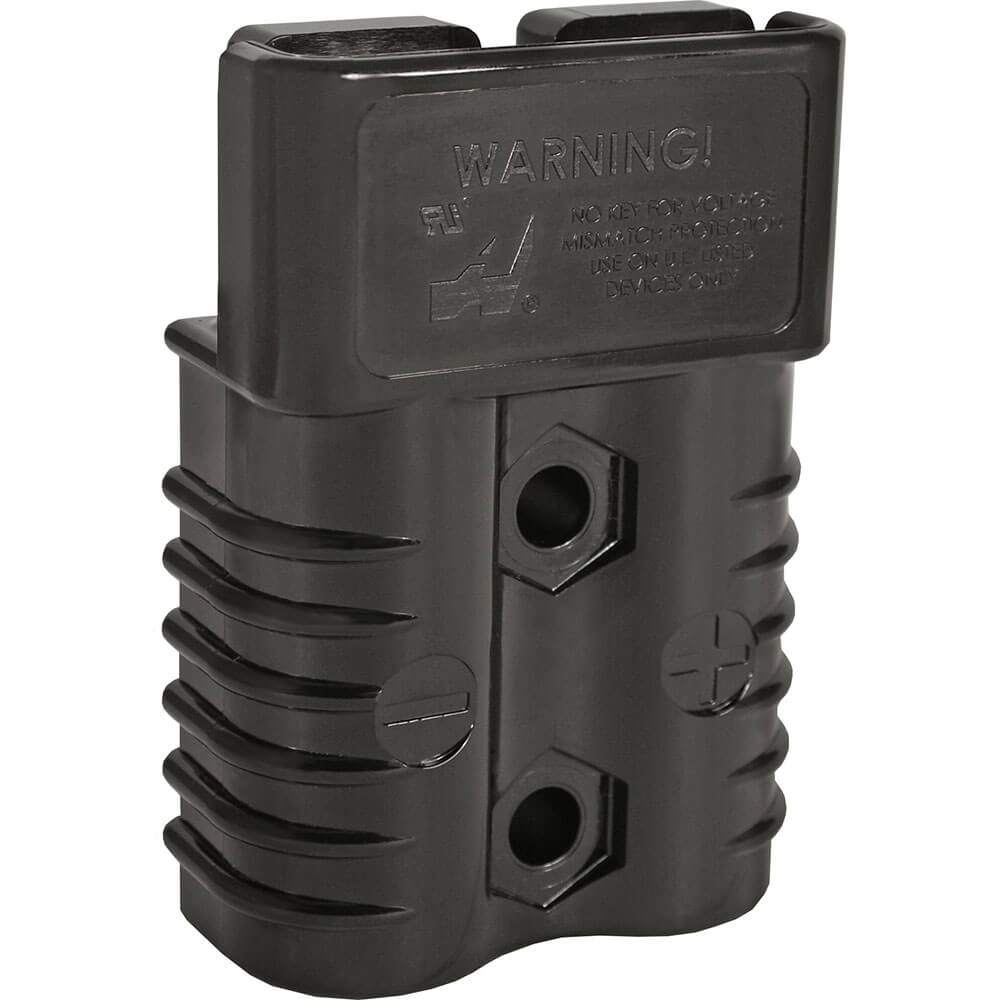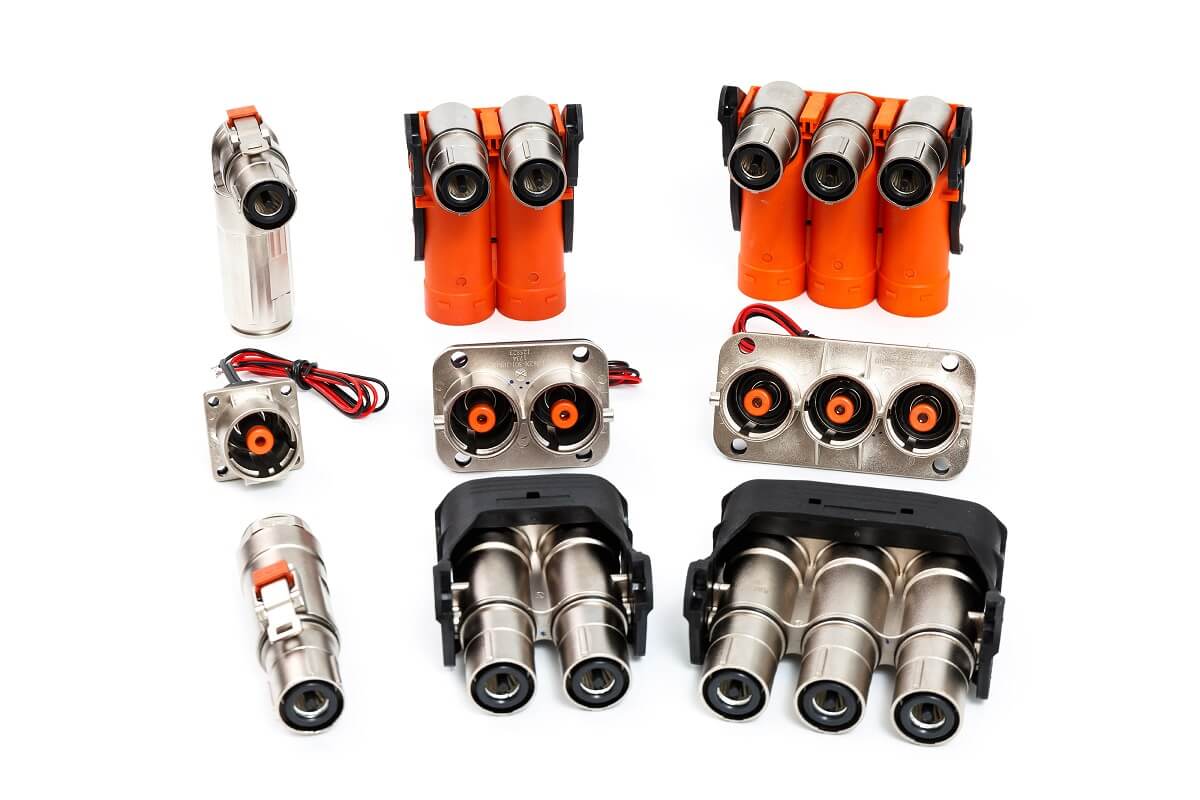 PowerLok range
Amphenol's PowerLok range offers a robust and reliable solution for power connections in a variety of applications including off-road mobile machinery. These power connectors are specially designed to provide a solid and secure connection, meeting the high demands of harsh environments.
PowerLok connectors are distinguished by their high current capacity. This makes it the ideal solution for high power applications requiring high levels of current.
In addition, PowerLok connectors are characterized by their mechanical robustness. They are made with high quality materials, offering exceptional resistance to vibrations, shocks and extreme environmental conditions. They thus guarantee a reliable and durable connection in the most demanding environments.
Surlok Plus Range
Surlok Plus connectors are specially designed for systems requiring a high power connection in off-road mobile machinery. They are widely used in power boxes and power distribution units, enabling efficient distribution of electrical energy.
Surlok Plus connectors are equipped with an integrated HVIL (High Voltage Interlock Loop), which guarantees maximum safety during connection and disconnection operations. This feature allows high voltage circuits to be disabled before disconnecting connectors, reducing the risk of arc flash and equipment damage.
Additionally, Surlok Plus connectors provide effective sealing, protecting electrical connections from moisture and dust ingress. This makes them ideally suited for the harsh outdoor environments found in off-road applications.
Excel Mate Connectors
Excelmate connectors are available in different housing sizes thus providing maximum compatibility and flexibility for various applications.
These connectors are designed to withstand high current ratings of up to 150A continuous to handle large power loads.
The Excelmate range includes male and female connectors with different contact configurations including power contacts and signal contacts. This allows easy integration into systems requiring both power and signal connections.
Equipped with a positive locking system, guaranteeing a secure connection and preventing any risk of accidental disconnection, even in vibratory environments, this connector is perfectly suited to mobile applications.
They are also designed to offer excellent resistance to shock and vibration, as well as protection against harsh environmental conditions, thanks to their IP67 ingress protection rating.
Amphenol connectors are widely used in many applications including electric vehicles, industrial equipment, communication systems and general power applications.