Efa equipment supplier for industrial vehicles
THE COMPANY
Efa was founded in 1999 in Germany and in 2004 in France, these two sister companies now represent a dynamic team of 100 people.
Motivated by a strategy strongly oriented towards innovation, Efa is today specialist in off-road vehicles.

Our experience in project management allows us to meet the expectations of our customers related to their vehicle problems.

Human-machine-interface, electric powertrain, vehicle control systems, we can help you in many situations.

Efa provides, produces, integrates and manages for you the design of your off-roads machine.
Member of different Clusters
Efa is looking for several profiles at this time. If you correspond to one of them, do not hesitate to contact us with the following email address:
administration@efa-france.com
JOB DESCRIPTION
Au sein du service Supply Chain, vous êtes l'interlocuteur H/F privilégié d'un portefeuille de clients dont vous assurez l'administration commerciale sédentaire, comme suit :
L'accueil téléphonique,
Le traitement commercial et administratif des commandes clients :
La saisie,
La vérification des tarifs et des marges,
La mise à jour des tarifs si besoin,
L'édition des factures pro forma et le suivi de leurs paiements,
La confirmation des délais en lien avec le service approvisionnement et ordonnancement,
Le suivi en vue d'assurer les délais confirmés,
L'édition des bons de livraisons.
La communication avec le client tout au long du processus de la commande à la livraison ou pour lui transmettre toute information en anticipation de ses besoins,
Le travail sur les tarifs annuels en fonction des directives de la direction commerciale,
Le maintien de bonnes relations clients,
La gestion des litiges en lien avec le service qualité,
La communication de toutes les informations utiles/pertinentes aux différents interlocuteurs internes (responsable Supply Chain, équipe ADV, ordonnancement, commerciaux, Qualité, logistique ….).
DIPLÔMES ET CONNAISSANCES
Vous maîtrisez les outils informatiques du Pack Office.
Vous avez de bonnes notions en anglais à l'écrit comme à l'oral (une seconde langue peut être un plus). Vous aimez le travail en équipe.
Vous êtes autonome et avez envie de vous investir. Vous possédez un bon sens de la rigueur, de la réactivité, de la communication, de l'organisation et de l'adaptation.
De formation Bac +2 type BTS Commerce International avec une expérience de 2 ans minimum sur un poste similaire.
CONDITIONS DE TRAVAIL
CDI – Temps plein 35h par semaine.
Salaire d´embauche : 20-25 K€ bruts annuels  + intéressement selon les résultats de l'entreprise (à partir de 3 mois d´ancienneté) + primes éventuelles.
Poste à pourvoir dès que possible.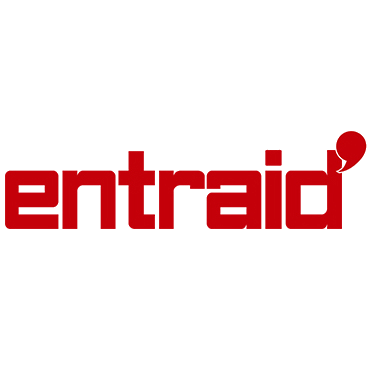 Entraid'
Prêts pour la commande vocale du tracteur?
Le moniteur.fr
Intermat Innovation Awards 2018 : un palmarès tremplin pour les innovations mondiales du secteur des matériels
Construction Cayola
EVAS, prix de la transition digitale aux Intermat Awards
Matériel Agricole
Efa : commande vocale pour machines agricoles
Vous trouverez ci-contre tous nos communiqués de presse :
Besoin d'une photo produit ? Consultez notre bibliothèque média :
Pour toutes questions ou demandes d'informations/photos supplémentaires adressez vous à :
Romain Bechu
Responsable Marketing
+33 2 47 61 78 50